Versatility is Built-in
You have ideas on what would make your metal perfect barn. At Imperial, we help you bring those barn plans to life by designing all of our horse barns and storage barns as modular systems, giving you the ultimate in flexibility. You can adjust dimensions, move walls, select roof pitches, breezeway widths, overhang sizes, and stall dimensions. You can also specify just the right doors, windows, stall fronts and divider walls from a wide selection of sizes, colors and materials. On top of all this, you can add finishing options and accessories such as a cupola, skylight, saddle rack, feeder or waterer you've been eyeing. Why settle for a standard metal pole barn when you can have a perfect one?
More Barn Options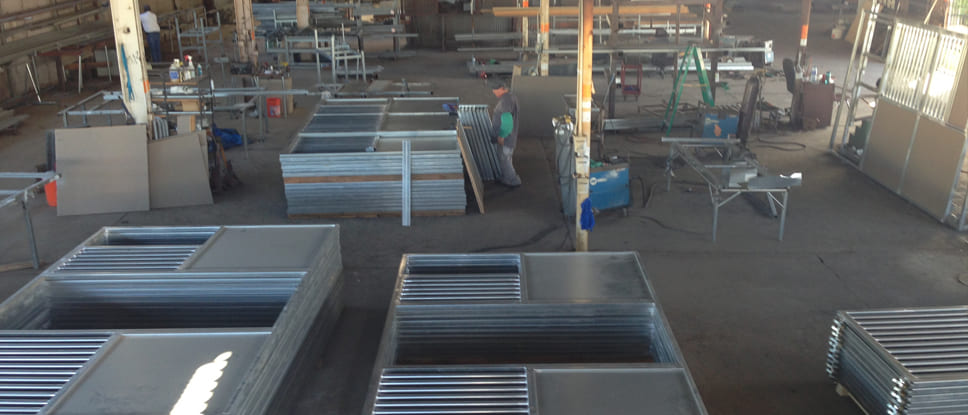 The Imperial team has over 30 years experience in designing and manufacturing stall systems.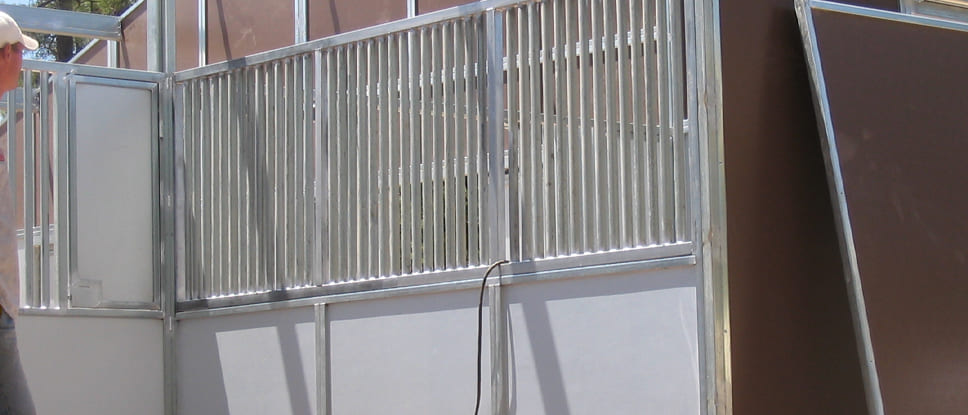 Imperial has the broadest offering of divider walls in the industry.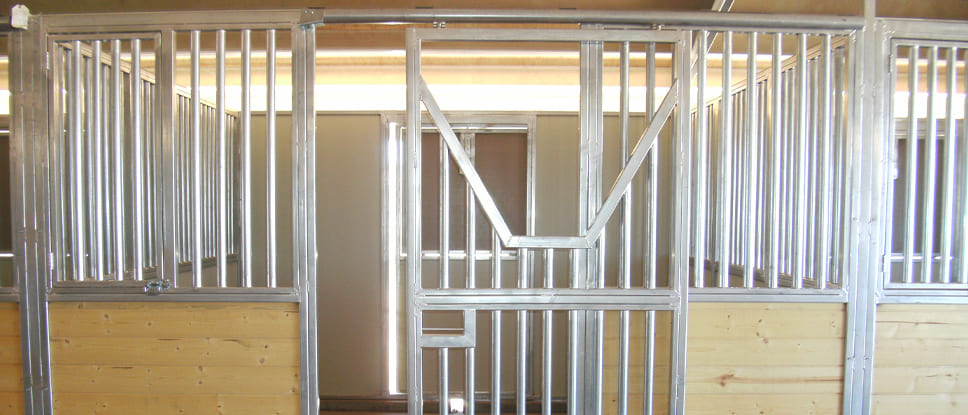 The key to the performance of Imperial doors is that we utilize the highest quality hardware capable of withstanding the intended use.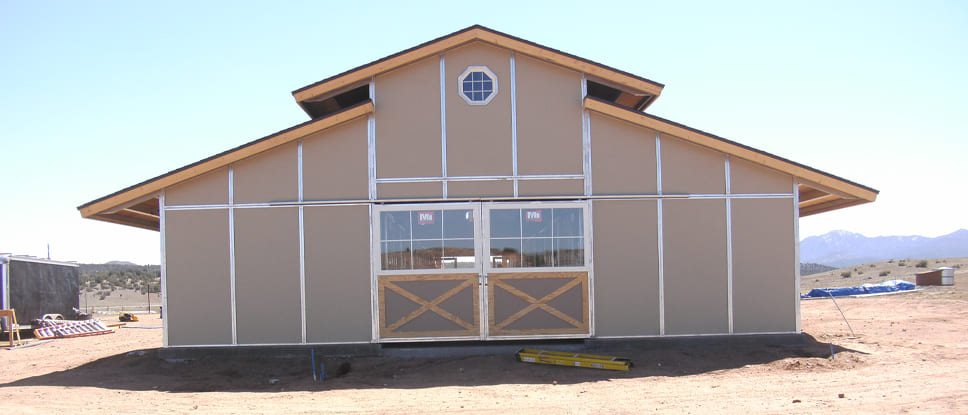 Imperial stall windows incorporate grill work manufactured with heavier and larger diameter tubing.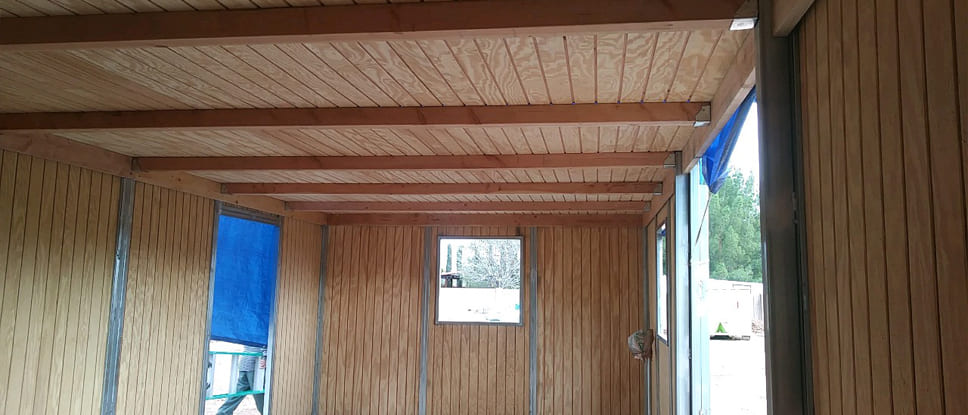 With Imperial, "From Concept to Completion" means we stay committed to your satisfaction all the way down to the final finishing touches.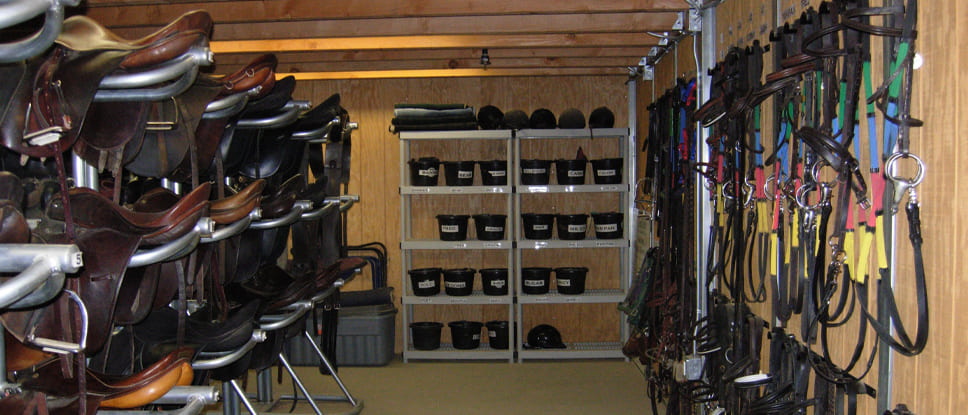 Imperial offers a variety of accessories to enhance the functionality, comfort and beauty of your structure.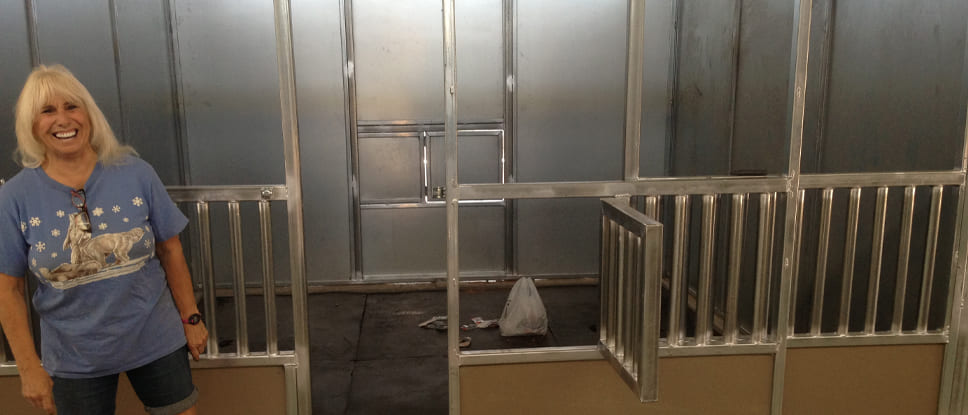 Imperial Mini-Ville™ proportionately "scaled" designs are the perfect solution for your smallest of barn buddies.